Oileáin deals with landings on islands, camping spots, availability of drinking water, tidal streams, history or natural history where known or researched, birds and wildlife as available, and general information. It is intended to be similar in purpose to a nautical Pilot or Sailing Directions, but dedicated to sea kayaks and other very small craft, with a lot of extras.
Oileáin had a new and gamechanging feature added in 2022 courtesy of Irish paddler Eoin Flood of Square Star Media, to whom and for which I will be eternally grateful – https://squarestarmedia.ie. Basically each of the 2,000 Grid References in Oileáin is a hyperlink to the place identified. Click on the harbour, slipway, island or beach mentioned in the text and you are presented with an overhead shot of the feature in question. Must be seen to be believed.
On 10th April 2014 Áras an Uachtaran and Buckingham Palace jointly announced that President Michael D. Higgins had just presented, during a state visit to London, a signed copy of "Oileáin a Dó" to H.R.H. Charles III, King of England, then Prince of Wales, on behalf of the Irish people.
Oileáin has continued to grow since its publication as a book in June 2004 / March 2014 (300+ / 570+), and now as of September 2023 includes 612 islands. The most recent inclusion is a "blast from the past" namely what I am calling Malinbeg Island.  This lump of rock lies 10m off that part of the SW Donegal coast being Malinbeg rock-climbing crag, where climbers call it simply "The Island".  Developed in 1977 it was overlooked by Oileáin  until a climbing trip to the area in September 2023, including a visit to Tór Thóin na Dumhcha – Torhonadoogha a similar crag just off Gweedore further north, put Malinbeg Island in mind.
My personal tally of landings on islands reached a milestone figure 500 on 7th September 2012 and now stands 538 as at September 2023, with 74 "provided" by others. Oileáin also deals with parts of 10 of the 15 mainland coastal counties. Updates and corrections are ongoing, all the time.  For instance I have revised the summary of the legal position regarding Rockall post Brexit.  This version of Oileáin will continue to grow and expand on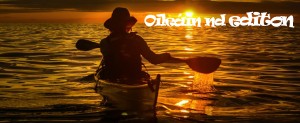 this webpage but an earlier version dated April 2013 forms the basis for the second edition of Oileáin . Comparing Oileain 2004 and 2014, apart from the additional 250+ islands (mostly in bays and close enough to the shore, the big wild stuff was mostly already included), there was a lot of additional local flavour, anecdotes, historical stuff as well as more flora and fauna than you could shake a stick at. There was new wild stuff too, for instance Rockall. Oileáin also "grew" to 156,000 words from the 90,000 as published in 2004 (in 2022 it is now May 2023 at 163,600 words in softcopy). It seems it was too big in 2014 for commercial viability and the hard copy version published in 2014 was pared back to 125,000 words, but not at the expense of quality!
Oileáin 2004 sold out 3,000 copies by 2010. Oileáin 2014 ISBN 9781906095376 has 292 pages, colour photos throughout, thoroughly revised and updated.  The initial 2,000 printrun is long gone, as is another 600 printed 2018, and a further printrun of 2,000 is now available since February 2022.
Books and Further Reading on Irish islands and Irish sea kayaking. These include source material for Oileáin.
Read, download or print Oileáin here.
Oileáin – ISBN 978-1-906095-37-6 Pesda Press 9781906095376
Oileáin is distributed by Cordee in Ireland, the UK and worldwide.