Free of charge
The complete text
Always up-to-date
609 islands
"Jump-to" location photos
Save as PDF
€30 + P&P
2014 second edition
Reprinted autumn 2021
570+ islands
Signed by the author
Semi-hardback paper
On 10th April 2014 Áras an Uachtaran and Buckingham Palace jointly announced that President Michael D. Higgins had just presented, during a state visit to London, a signed copy of "Oileáin a Dó" to H.R.H. Charles III, King of England, then Prince of Wales, on behalf of the Irish people.
A popular way for using Oileáin to best advantage "in the saddle" so to speak is to download, copy, paste, and print a section relevant to your impending adventure, thereby preserving your valuable asset in a state fit for your coffee table.
Read more about David Walsh here.
Email the author david@davidwalshlegal.ie.
Related Links
Copies purchased here can be signed, unsigned, or bear a personalised salutation if required, such as "to Thomas from Patricia wishing you a happy 50th birthday" or whatever. My default inscription is "A. B. with best wishes David Walsh, February 2022", so if you want unsigned do please say so – you can add the details under "Order notes" on the checkout page.
– Standard cost of P&P for Ireland (including Northern Ireland) is euro €10.00
– For Great Britain P&P is euro €12.00 for one and €15.00 for two
– For Europe P&P is euro €12.50 for one €15.50 for two copies
– The rest of the world €16.50 for one and €23.50 for two
There are "registered" and "express" postage options available at extra cost, which in some instances seems quite substantial. Alternatively personal callers to me in the greater Dublin 6 area can save the P&P.  Email or ring me.
Details also from the publisher Pesda Press (again) are at Pesda or Cordée, the global distributors.
Browse (by cut and paste)  the text version of Oileáin (always right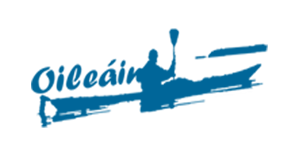 up to date, the current version with 600 islands having been uploaded as of 12th September 2022 but no maps, no colour, no photos (You can also download a PDF copy of this version from the same page).   Latest big news is that all the grid-references in the browseable version are now hyperlinks to the pier, beach, headland, island or whatever in question.  Magic!