Free of charge
Map-linked locations
The complete text
Always up-to-date
Save as PDF
2014 second edition
Reprinted autumn 2021
Signed by the author
Semi-hardback paper
€30 + P&P
Copies purchased here can be signed, unsigned, or bear a personalised salutation if required, such as "to Thomas from Patricia wishing you a happy 50th birthday" or whatever. My default inscription is "A. B. with best wishes David Walsh, February 2022", so if you want unsigned do please say so – you can add the details under "Order notes" on the checkout page.
Or do not hesitate in the least to email me david@davidwalshlegal.ie.
– Standard cost of P&P for Ireland (including Northern Ireland) is euro €10.00
– For Great Britain P&P is euro €12.00 for one and €15.00 for two
– For Europe P&P is euro €12.50 for one €15.50 for two copies
– The rest of the world €16.50 for one and €23.50 for two
There are "registered" and "express" postage options available at extra cost, which in some instances seems quite substantial. Alternatively personal callers to me in the greater Dublin 6 area can save the P&P.  Email or ring me.
Details also from the publisher Pesda Press (again) are at Pesda or Cordée, the global distributors.
On 10th April 2014 Áras an Uachtaran and Buckingham Palace jointly announced that President Michael D. Higgins had just presented, during a state visit to London, a signed copy of "Oileáin a Dó" to H.R.H. Charles III, King of England, then Prince of Wales, on behalf of the Irish people.
Browse (by cut and paste)  the text version of Oileáin (always right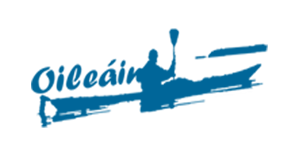 up to date, the current version with 600 islands having been uploaded as of 12th September 2022 but no maps, no colour, no photos (You can also download a PDF copy of this version from the same page).   Latest big news is that all the grid-references in the browseable version are now hyperlinks to the pier, beach, headland, island or whatever in question.  Magic!
A popular way for using Oileáin to best advantage in the saddle so to speak is to download, copy, paste, and print a section relevant to your impending adventure, thereby preserving your valuable asset in a state fit for your coffee table.
Latest News. Oileáin has continued to grow since its publication as a book in June 2004 / March 2014, and now as of September 2022 includes 600 islands. The most recent inclusions are seven in number, Ballyboyle, St. Ernan's, Rooneys and Inishpat all in Donegal harbour belw the town itself, and after that O'Boyle Island, Illanfad and Illankenny in Gweebarra River near Lettermacaward (all in County Donegal).  My personal tally of landings on these reached a milestone figure 500 on 7th September 2012 and now stands 529. Oileáin also deals with parts of 10 of the 15 mainland coastal counties. Updates and corrections are ongoing, all the time.  For instance I have revised the summary of the legal position regarding Rockall post Brexit.  This version of Oileáin will continue to grow and expand on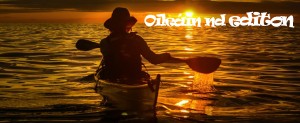 this webpage but an earlier version dated April 2013 forms the basis for the second edition of Oileáin . Comparing Oileain 2004 and 2014, apart from the additional 300+ islands (mostly in bays and close enough to the shore, the big wild stuff was mostly already included), there is a lot of additional local flavour, anecdotes, historical stuff as well as more flora and fauna than you could shake a stick at. There is new wild stuff too, for instance Rockall. Oileáin also "grew" to 156,000 words from the 90,000 as published in 2004 (in 2022 it is now 158,800 words in softcopy). It seems it was too big in 2014 for commercial viability and the hard copy version published in 2014 was pared back to 125,000 words , but not at the expense of quality!
I compiled a list "First Known Kayak Landings" of many remoter, harder Irish offshore islands and rocks, and on which kayakers are identified who are thought at present to have landed there "first". This hopes to reflect in an obscure way an interesting insight into a small part of what Irish sea kayakers were at in the late 20th century / early 21st.
Books and Further Reading on Irish islands and Irish sea kayaking. These include source material for Oileáin.
"Oileáin" deals with landings on islands, camping spots, availability of drinking water, tidal streams, history or natural history where known or researched, birds and wildlife as available, and general information. It is intended to be similar in purpose to a nautical Pilot or Sailing Directions, but dedicated to sea kayaks and other very small craft, with a lot of extras.
David Walsh is a 72 year old Dublin solicitor (now retired), living and working as a Notary Public in Ranelagh with his wife Sheila. He has four children Justin, Daire, Sarah and Orla, and eight point five grandchildren Thomas, Charlotte, Peter, Esme, Jakub, Georgia,Theo and Margaux (and a surprise). David has at times professionally represented many outdoor pursuits national organisations – Irish Canoe Union, Mountaineering Council of Ireland, BirdWatch Ireland, Underwater Ireland, AFAS, IASTT. Originally a keen walker, then climber, he has always also had a wide general interest in outdoor pursuits, including cycling, birding, canoeing and (long ago) some SCUBA. On a sailing / climbing trip to Spitzbergen in 1990 he saw sea kayaks glide between icebergs in remote frozen Magdalena Fjord. He was blown away. The next part of his life began immediately.
Islands became David's focus. Since first it became apparent that his "islanding" was something remarkable, once he was claiming 300 or so personal island landings, he has been rigorously audited by Seán Pierce on behalf of Irish sea kayaking. David has of date of writing visited 520 of the current 591 islands dealt with, the most recent being Rotten Island and Green Island near Killybegs in south Donegal. He was a founder member of Irish Sea Kayaking Association and held the position of Chairman from 1995 to 2003, retiring only to see to the publication of the initial Oileáin.
Oileáin 2004 sold out 3,000 copies by 2010. Oileáin 2014 ISBN 9781906095376 has 292 pages, colour photos throughout, thoroughly revised and updated.  The initial 2,000 printrun is long gone, as is another 600 printed 2018, and a further printrun of 2,000 is freshly available right now this month February 2022.
This site formerly hosted the Irish Sea Kayaking Association www.iska.ie, a voluntary association which independently represents Sea Kayaking / Sea Canoeing in Ireland. ISKA is my home. I was present at the birth, and its Chair from 1995 to 2003. On its website you will find additional information to do with current activity inside modern Irish sea kayaking.
Oileáin – ISBN 978-1-906095-37-6 Pesda Press 9781906095376
Oileáin is distributed by Cordee in Ireland, the UK and worldwide.